DOING IT RIGHT JUST FOR YOU
West of Orleans catering services go above and beyond.  Giving each client and their guest a unique and memorable experience.
Our goal is to Do it Right Just for You!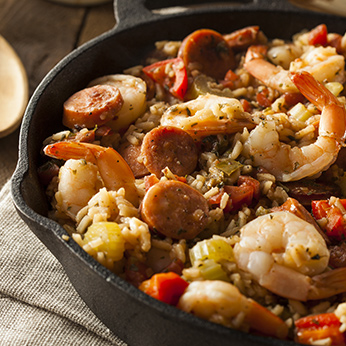 Themes
We host several creative themes and will always customize according to the clients wishes. Fun, exciting décor presented to make your event unforgettable.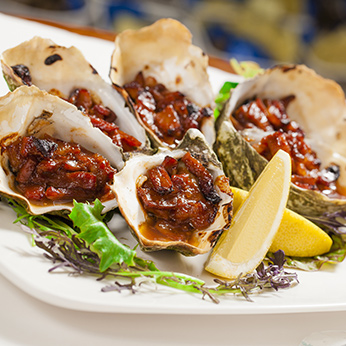 Action Stations
Interactive Chef Stations designed to serve the freshest cuisine as your guest are greeted and served the best of the best.
WOO Cancer Support Society
An evening of hope gala
Latest News
Where We're Going Next
Thank you for visiting our newly redesigned website! Our team will be creating regular…
West of Orleans has just completed updating all of our social media including, but…
West of Orleans is proud to announce we will be producing a regularly published…
Just wanted to let you know how much we appreciated all the wonderful dishes you prepared for our Mardi Gras party last Saturday. Everyone, yes everyone, has commented on the GREAT food. The staff from West of Orleans was top notch, very professional and polite – everything went so smoothly. Working with you to refine the menu and set up was easy and comfortable – you made every effort to make everything perfect along with answering all our queries and paying attention to details. THANK YOU VERY MUCH. Please pass on a much appreciated "Thank You" to all your staff from us, also. We will look forward to more visits to West of Orleans working with you again in the future.
Nancy & Carl Wesely
Happy Client
I wanted to take a minute and thank you and your staff for catering our wedding. It meant so much to us having you work with us and your professionalism. I was so busy during the wedding but I heard nothing but wonderful things from guests and family about the quality of food and especially how you and your team went above and beyond expected to make everything work. We thank you from the bottom of our hearts for being so easy and pleasant to work with. It's so hard to find someone who truly cares about customer service, I will recommend you to anyone.
Jessica
Happy Client
To help celebrate my sister and brother-in-law's 50th wedding anniversary, Chef Marcus, prepared and served a meal we are still talking about! From appetizers to desserts, we tasted and felt the care that he and his staff put into our 'feast'. Marcus and his staff were professional, accommodating, and delightful. Before we needed to ask, they seemed to know when to be there with what we needed. Our evening was a success, in large part, thanks to Chef Marcus!
Sue Miles
Happy Client
This is the best gumbo and jambalaya I've ever had.
Merley G.
Happy Client
CVC has been catering for our firm since 2007. They offer a varied menu with selections to suit any event theme. The staff is top-notch and provides prompt excellent customer service. They do beautiful service table presentations, supply place settings, glassware, etc. to suit your needs. They do a very thorough job cleaning up post-event. They have frequently made their services available on very short notice and put on a fantastic spread.
Chris Miyasaki, Arnold LaRochelle Mathews VanConas & Zirbel
Happy Client
West of Orleans has always done a great job at our in-store events. Everything always goes smoothly, and the staff is very courteous and professional. Most importantly, our guests always have great things to say about the amazing food!
Chris Woolman
Wilshire Entertainment
Pleased once again to have CVC cater another one of our Remedy events. CVC is creative with their menus and presentations and a pleasure to work with. Our VIP party was a huge success!
Remedy Skin + Body
Happy Client
Chef Marcus. Kudos to you for a wonderfully delicious breakfast meal. There was not one thing that wasn't fresh, tasty and enjoyed by all. Thank you.
Nancy
Kegel, Tobin & Truce, A.P.C.